Why Clinis?
The business of clinical trials, and BES in particular, is built on volunteers. Provide the easiest way for volunteers to participate in the study, while following all rules and criteria.
Ask for a demo:
This is only a brief description of a complex system. Please contact us if you like more information.
Clinis is a system for enrolling volunteers in clinical trials. It can completely automate this process – especially in conjunction with qRIS. In qRIS, a new study is set up, input requirements for volunteers, groups, dates, etc. This can then be exported to Clinis, where enrolment for that study can be created.
The system contains two main parts – internal and external. The internal part is for the employees and is used to set up all the necessary recruitment parameters and the creation of new campaigns. The external part is then used for the volunteers themselves, where each has their own profile, can see the available studies, where they fit the requirements and can apply for individual studies.
The system automatically enforces the entry criteria, including for example the mandatory time interval between studies, and will not allow a volunteer to sign up who does not meet these requirements.
The system also includes support for "referral" and other incentive programs, mailing campaigns, ad creation, etc. Therefore, the process of signing up for a study is greatly simplified and automated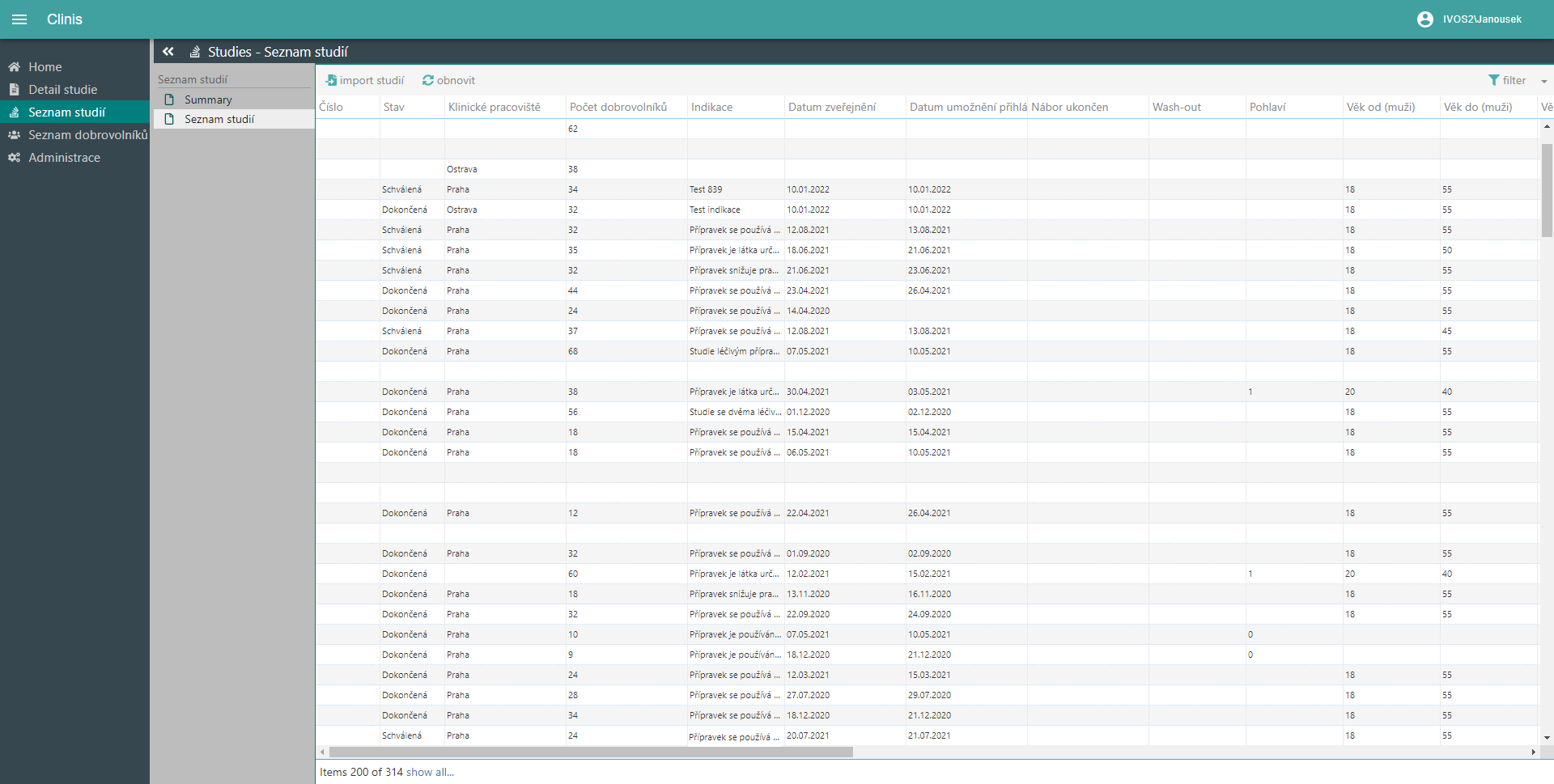 Clinis internal – list od studies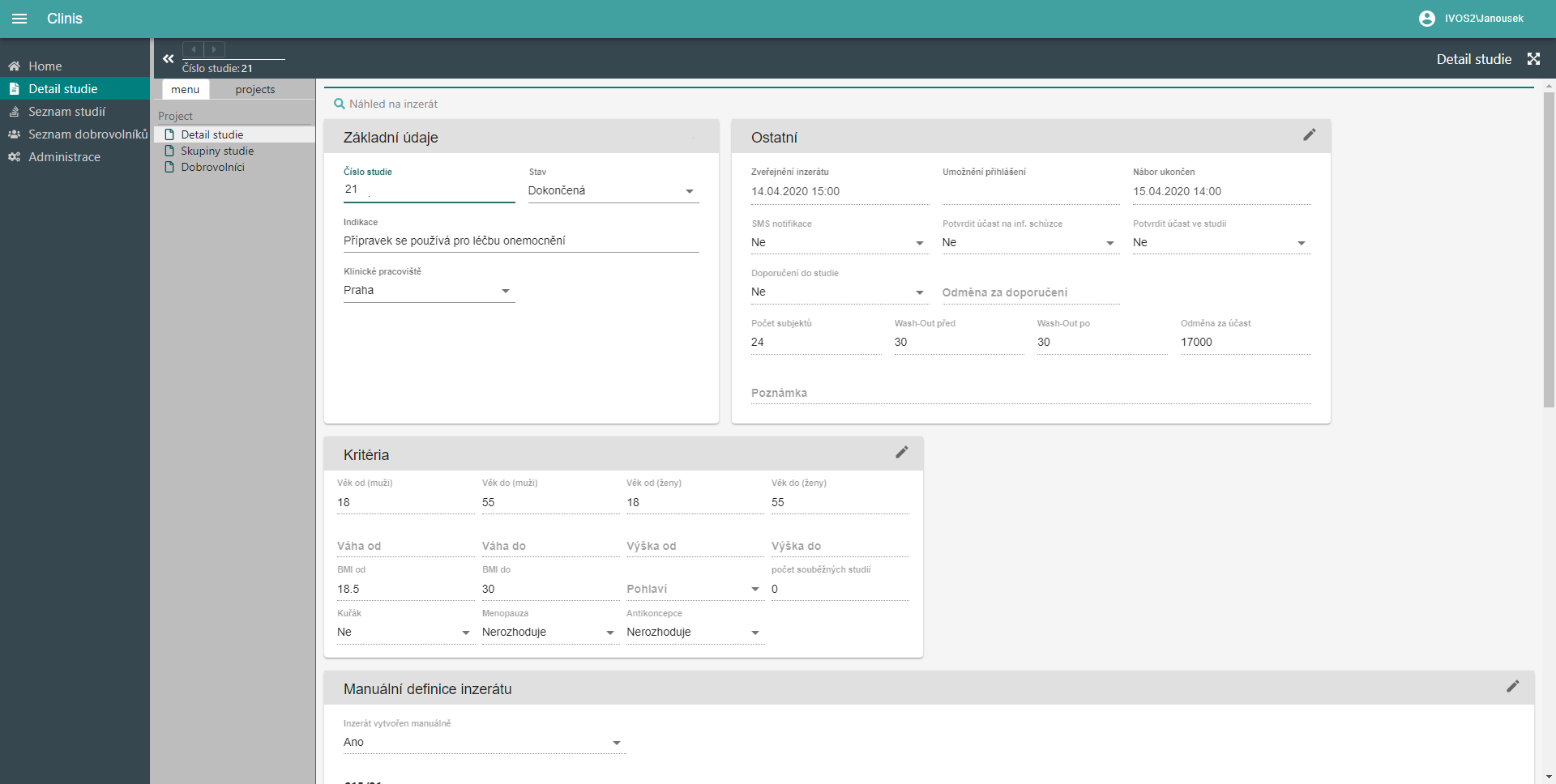 Clinis internal – study detail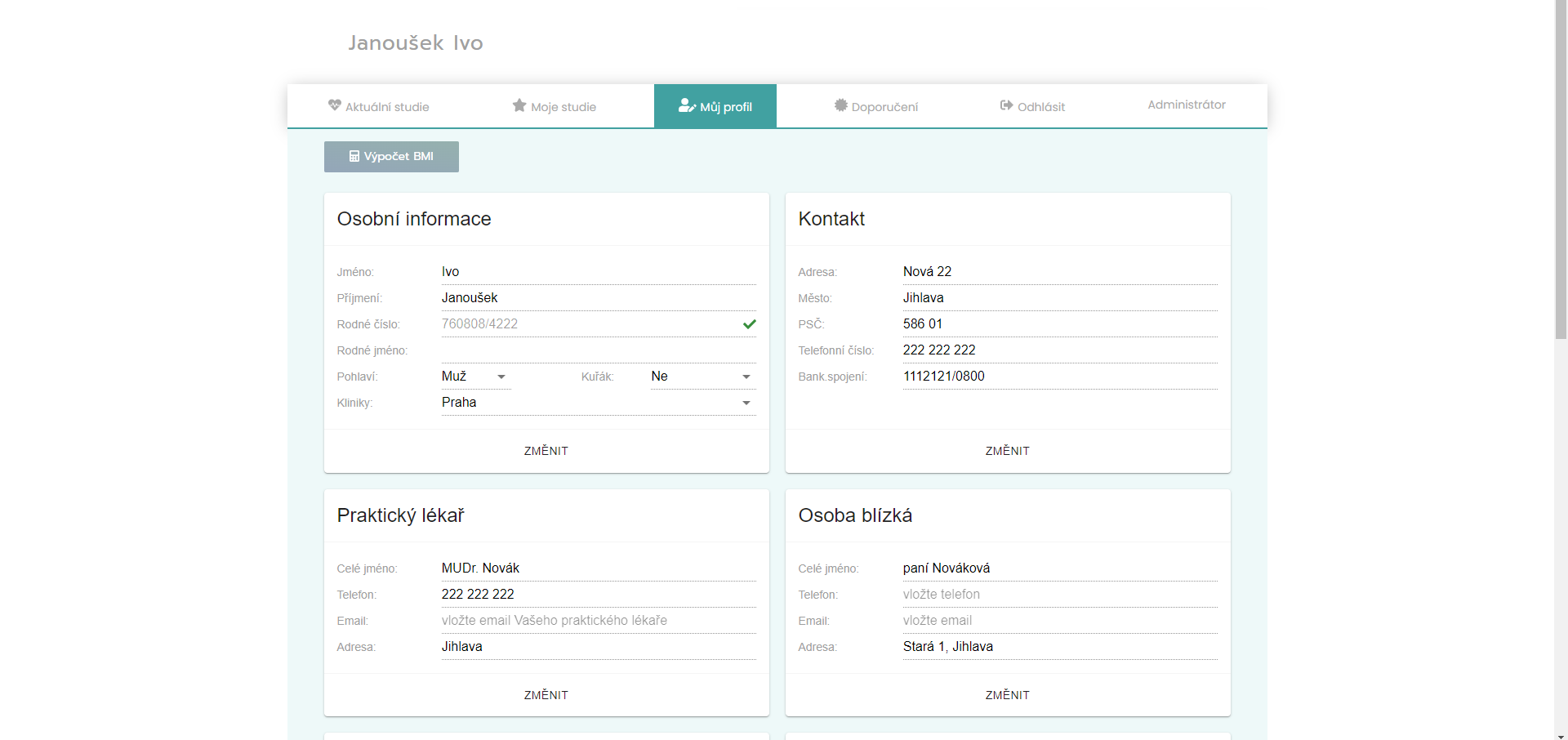 Clinis external – participant portal