Why DMS?
because it is sometimes not easy to manage all your document all the versions. With nData DMS you get even more – not just document management system but also integration to all our other produsts. Give your users document when they need them and where they need them
Ask for a demo:
This is only a brief description of a complex system. Please contact us if you like more information.
DMS stands for Document Management System. It is a system for the controlled management of documents and their lifecycle. The system can operate on its own, however, it is much more common to use it in combination with other systems to which it can provide its functionality.
For example, integration with gRIS is typical, allowing documents or document structures to be attached to any entity managed by gRIS, e.g., projects, registrations, launches, patents, etc.
The system allows you to define any number of different workflows and then manage the lifecycle of each document based on them. Workflows can be different for different libraries and can further be structured according to document metadata. Thus, for example, invoice approval may look different for large payments and different for small payments, and so on.
DMS of course allows detailed user rights management, document versioning, locking, audit trail and much more.
The system is conceived as a basic platform with wide customization possibilities and thus folds as a basis for some of the company's other products. For example, for eTMF and or Artworks management.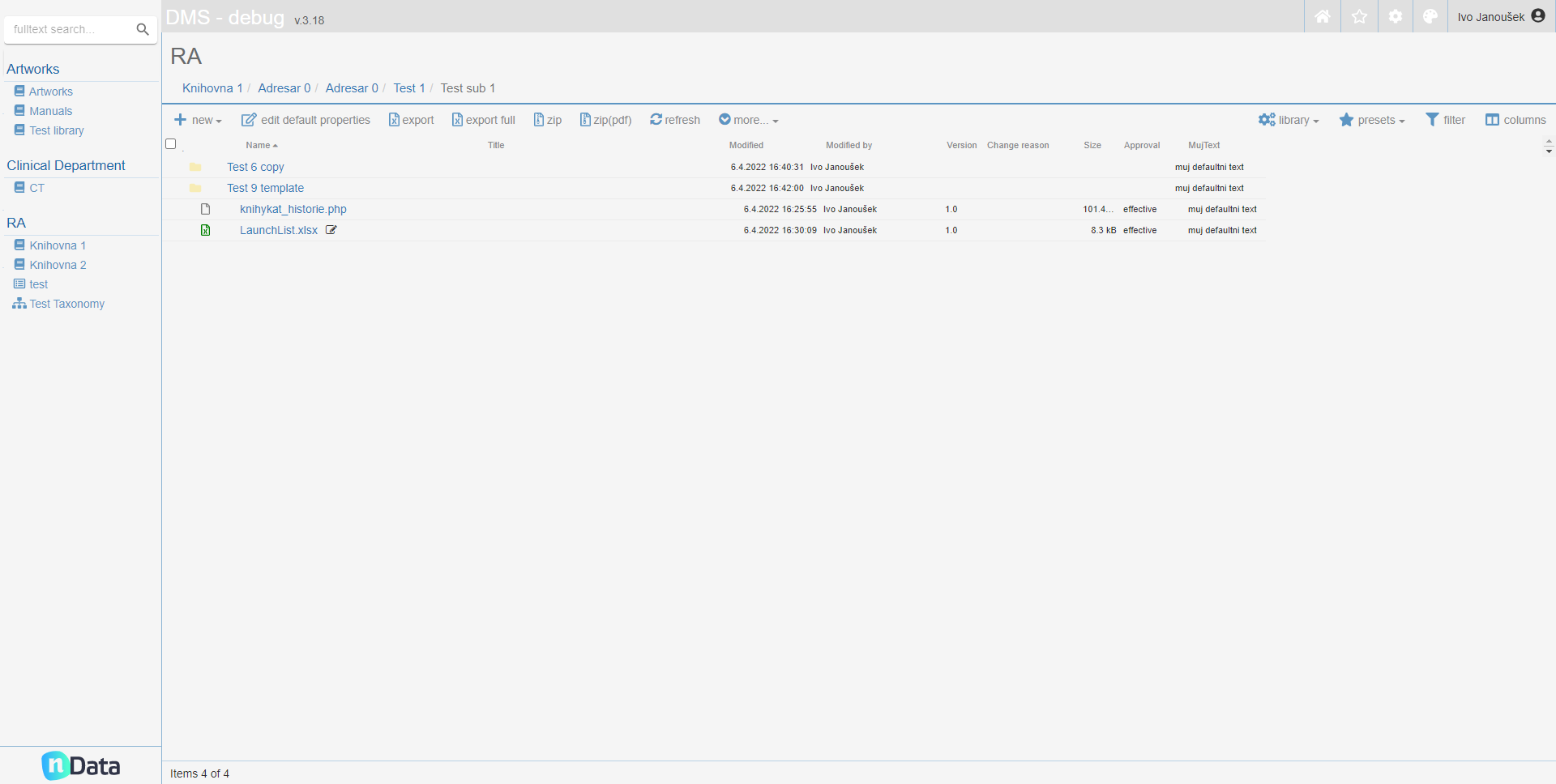 library – example of the DMS library in standalone application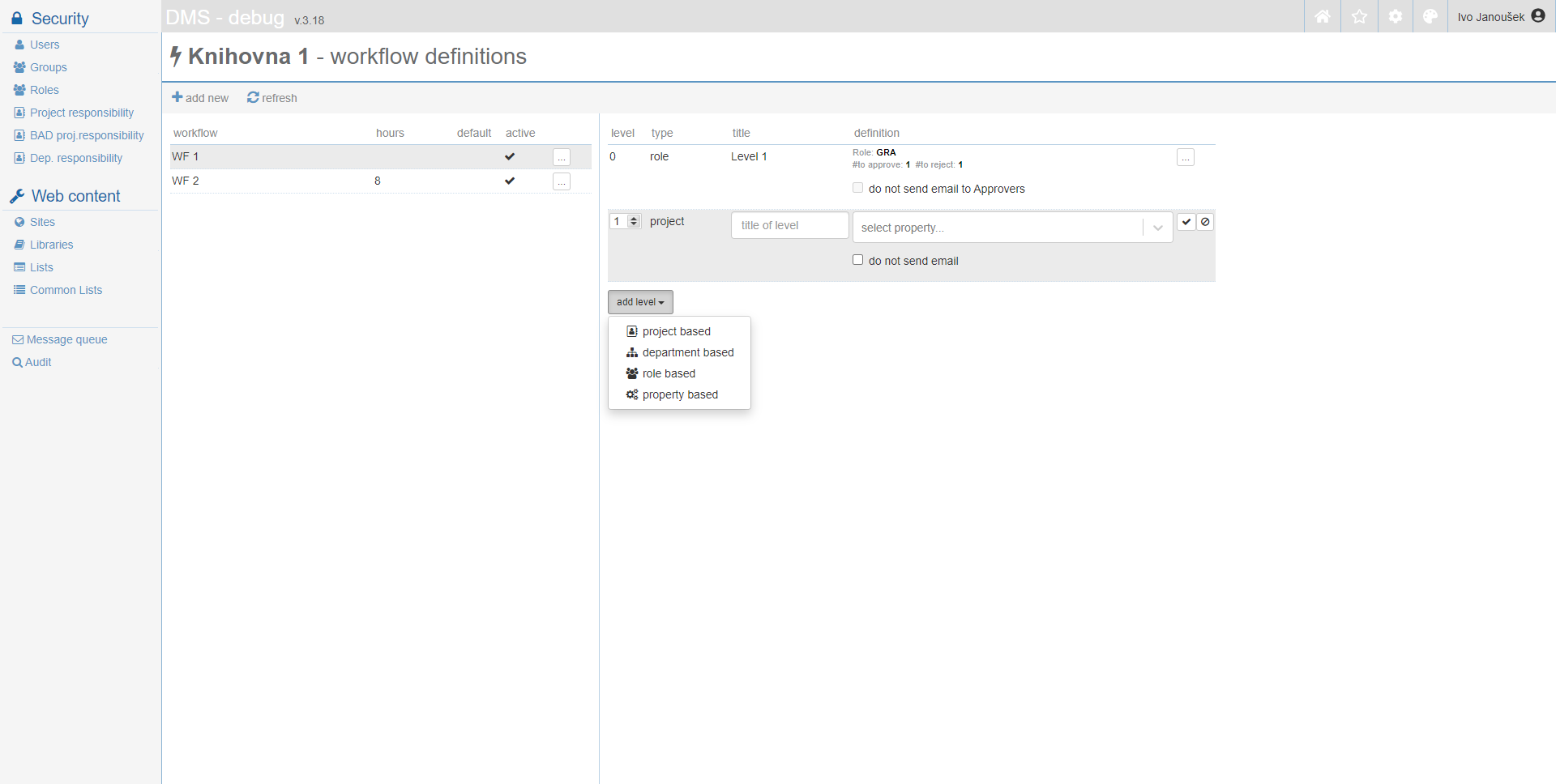 WF – simple worflow definition for a library