Why COE & Spints?
Because flexible and precise planning of all laboratory eauipment and technicians can be challenging task. But nor anymore. COE & Sprints can do it for you automatically and also gives you a strong support for manual planning
Ask for a demo:
This is only a brief description of a complex system. Please contact us if you like more information.
Capacity planning system for defined equipment and operators. The system allows intuitive detailed time planning of specific employees on specified equipment, including scheduling of reservations for this equipment, maintenance planning and monitoring of real performance of people and equipment. The system provides support for RFID card readers and reality reporting on touch screen terminals directly on individual machines.
In addition to manual and automatic scheduling, the system also allows automatic scheduling, where according to the specified parameters (required date, required machines, assignment of operators, etc.) it tries to schedule all booking requests so that the result not only meets all the required parameters but at the same time is as efficient as possible.
After automatic scheduling, manual corrections can of course be made. Even with these corrections, the system monitors all constraints and will not allow changes to be made that would lead to any conflicts – either with the specified conditions or with resource availability.
The system can be integrated with gRIS (even as a part of gRIS) and HSE systems – in that case, it can respect the risks of individual substances and, for example, block out the entire laboratory when working with carcinogens, etc.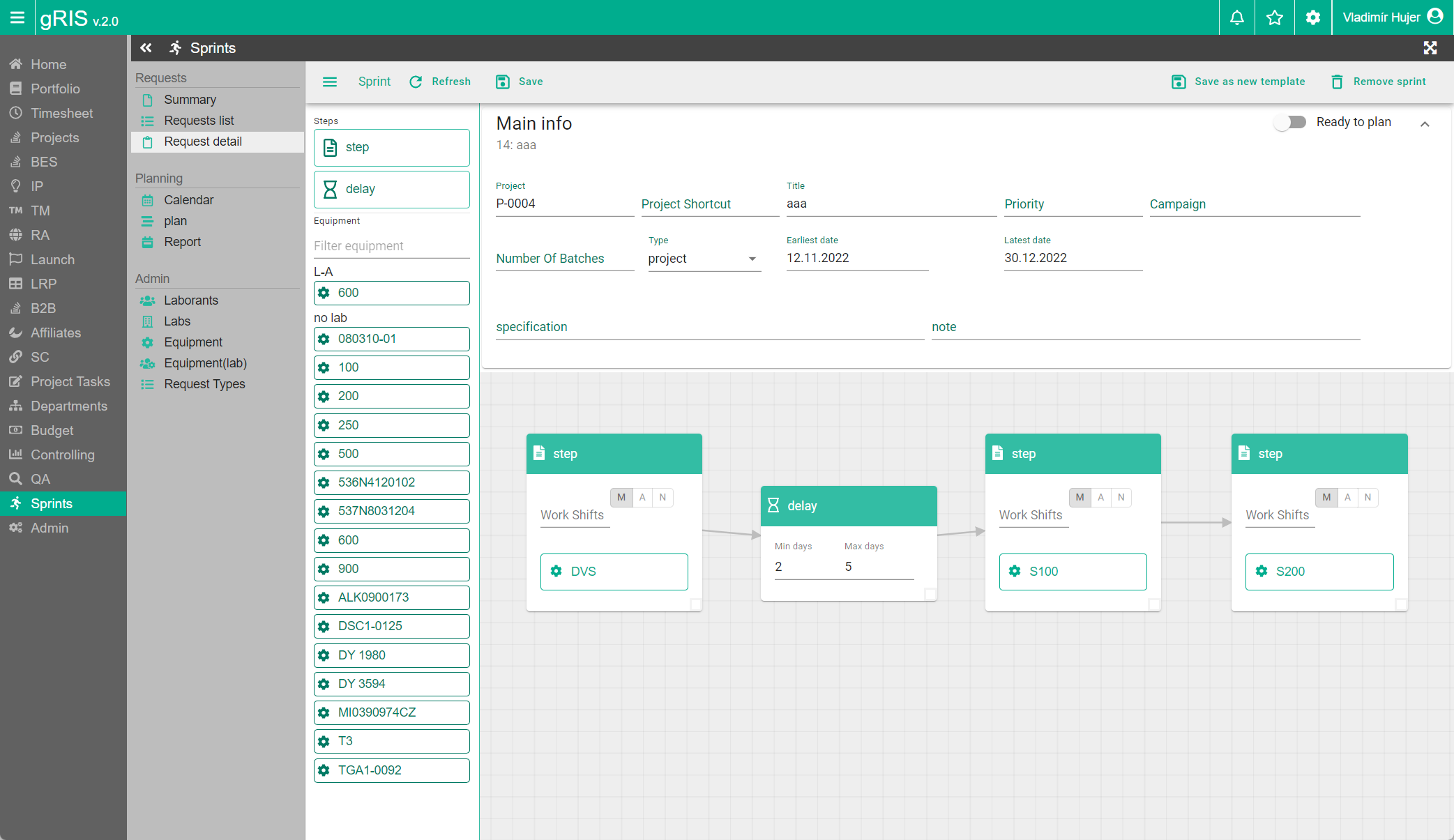 Request detail – design of required steps of specific experiment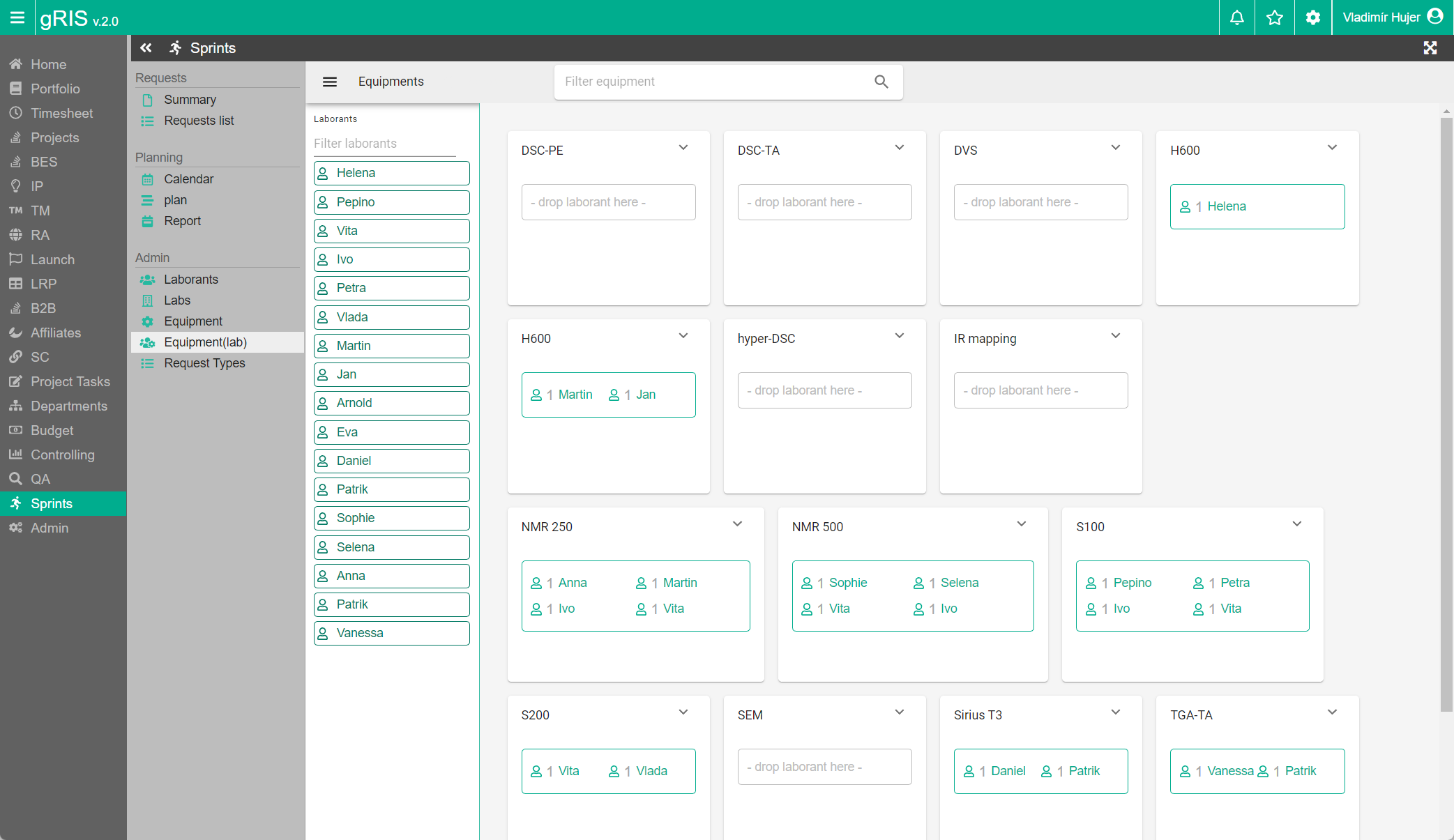 Administration – assigning technicians to equipment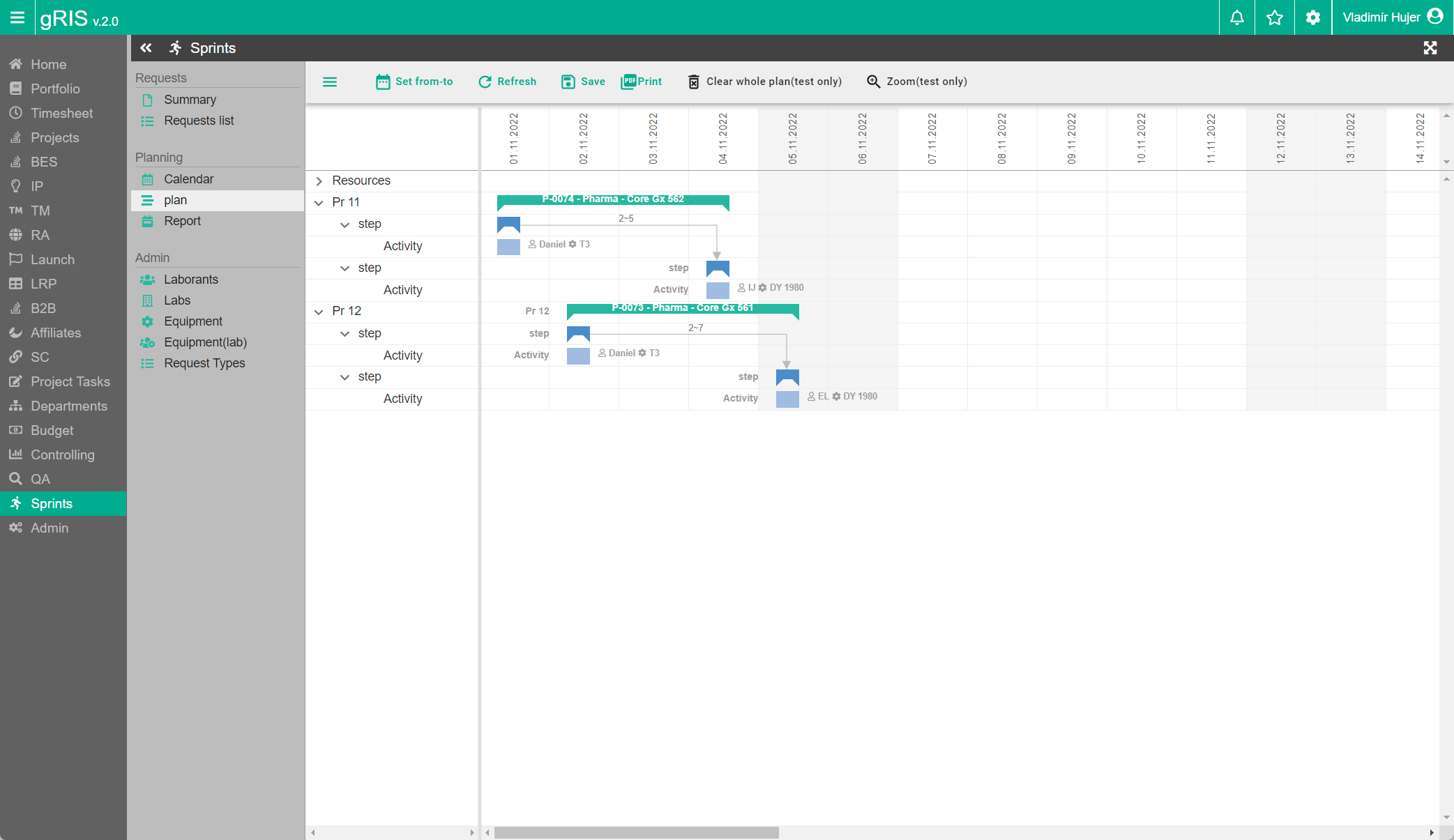 Final plan – Final plan for two requests